LEARN ENGLISH.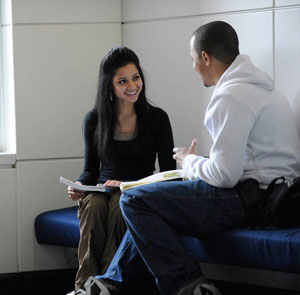 If English is not your native language, you can learn through our flexible programs in a multicultural community with students from 60 different countries. You have options at NCC:
COLLEGE-LEVEL ESL
Non-credit courses for international or local students who have been accepted into an academic program at Nassau. Take our Placement Test to find out if you have achieved College-Level ESL status. You may also be able to take credit courses while enrolled in College-Level ESL courses.
LANGUAGE CENTER OF LIFELONG LEARNING
Non-credit English instruction for local students only. Does not fulfill visa requirements for international students. The Language Center teaches basic English in classes that focus on language for personal, functional and business use.