An exciting virtual international opportunity awaits you at NCC! Collaborative Online International Learning (COIL) connects NCC students with international classrooms using digital tools right in your hands without leaving the campus.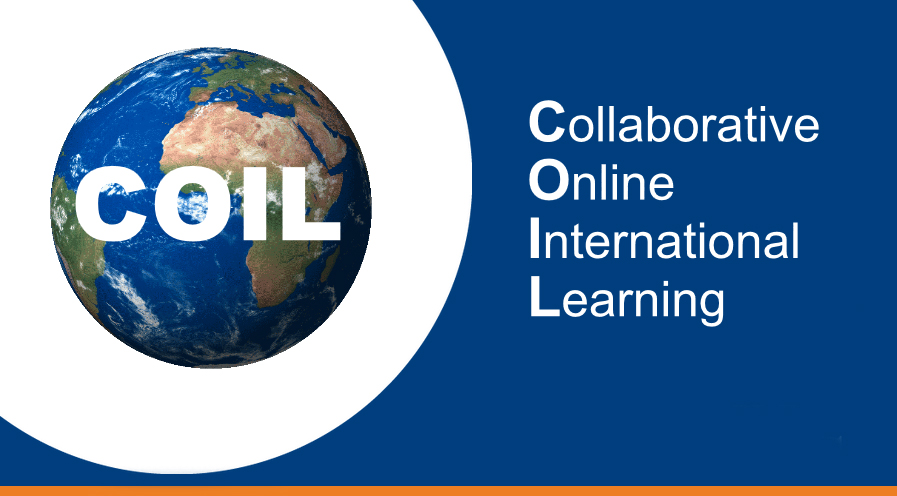 You know that we live in a global world. No matter what career you choose, it will involve some form of collaboration with colleagues, clients, patients and others who will likely be from different parts of the world. Taking a COIL course gives you valuable skills working on projects and learning about and from people with different backgrounds. COIL classes also enhance digital skills since the project and all interactions take place using technology such as Skype, Zoom, Facebook, WhatsApp, WeChat and more.
In a COIL class, NCC students and faculty are paired with students and faculty from another country. The professors work together to develop a mini-curriculum that is embedded into existing curriculum. Students in both classrooms get acquainted, collaborate on a project within the curriculum and gain valuable insight into each other's culture and world experiences. Classes may be fully online or, more often, are offered in blended formats with traditional face-to-face sessions taking place at both schools, while collaborative student work takes place online.
Past COIL collaborations include classrooms from The Netherlands, Mexico, Lebanon, Egypt and Morocco. One COIL partnership featured Nursing students at NCC and Construction Management (Mexico) students collaborating on the design of an assisted living facility. Another partnership connected Human Rights with the Life of Refugees (Egypt). Yet another combined Social Work (NCC) and Photography (Mexico).
COIL prepares you for life after NCC while also giving you transferable skills in digital learning, teamwork and cross cultural awareness, all while you're enrolled at NCC.
Faculty and students can contact The Office of Distance Education to learn more about COIL opportunities.