Take the Time to Register Today - Your Vote Counts!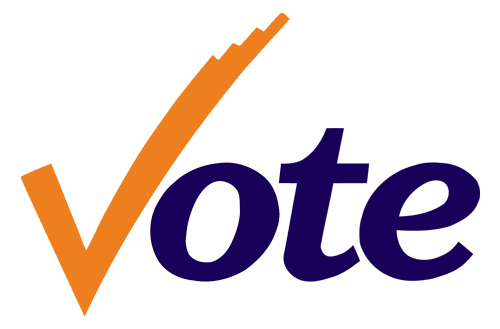 Your influence as a group is significant! Use this influence and take the time to register to vote today. Whether you are registering in New York state, or another state or territory of the United States, it is important that you take the time to register and vote, so that your voice is heard in our democracy.
Important Dates and Deadlines
Nov. 3, 2020, General Election:
Oct. 9: Last day to postmark voter registration (must be received by BOE no later than October 14) or register in person at BOE
Oct. 14: Last day for BOE to receive change of address (only for current New York state registered voters who moved within the state)
Oct. 27: Last day to postmark absentee request application or submit request via fax, email or BOE web portal
Nov. 2: Last day to apply in person for absentee ballot
Nov. 3: Last day to postmark absentee ballot (must be received by the local BOE no later than Nov. 10) and last day to deliver ballot in person to the local BOE (by someone other than the voter)
Early Voting
Registered New York voters have the option to vote early. Early voting will take place from Oct. 24–Nov. 1 at the these locations.
---
Below, you will find useful links for voter registration and deadlines in New York. You can also visit SUNY's Voter Registration website.
You Can Obtain Voter Registration Materials Directly
Absentee Ballot
Find Your County Board's Contact Information
NCC Voter Registration Assistance
Charmian Smith - Dean of Students
charmian.smith@ncc.edu
516.572.7376
General Election Deadlines and Voting Calendar
Rules vary from state to state concerning cutoff dates for registration and address changes. Information for all the states can be found on the Election Calendar at the United States Elections Assistance Commission website.
Revised: October 2020