Student Veterans of America
– NCC Chapter
This organization is open to all students at NCC. Our primary aim is one of a social nature, but overlaps into the academic area as well. For more information, contact us at VeteransServices@ncc.edu.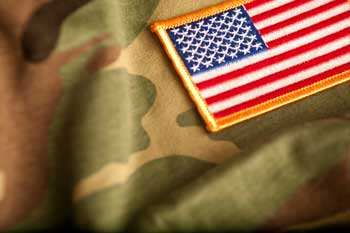 At Nassau Community College, we are dedicated to making your transition from military service to civilian life and the classroom as successful as possible. Some resources and benefits available to you include:
Priority Registration and Academic Advisement for military students and veterans
Psychological counseling for veterans
Flexible withdrawal policy for military activations and deployments
Services, including individual accommodations, for military veterans and students with disabilities
Academic support and tutoring services at no cost
Small class sizes
Flexible class scheduling – day, evening, weekend and distance learning
The Veterans Resource Facility, a dedicated space on campus for meetings, workshops and study areas.
---
CONTINUING THE TRADITION
We are the right choice for veteran and military students for many reasons, including our history.
The campus is located on part of the original MITCHEL FIELD with military roots stemming back to the American Revolutionary War.
MITCHEL FIELD is best known as a base of activity in the 1920's through the 1950's. An extensive building program was undertaken after World War I when a permanent Army post, with barracks, warehouses, hangar space and administrative buildings, was established. Many of these structures are part of the campus today.
In 1962, in its third year of existence, Nassau Community College was re-located to part of Mitchel Field. The campus now spans 225 acres, comprises 47 buildings and is the top choice for one out of every four college-bound students in Nassau County. To date, the College boasts more than 120,000 graduates who are represented in most every professional field.