AWARD-WINNING SCHOLARS. DEDICATED MENTORS.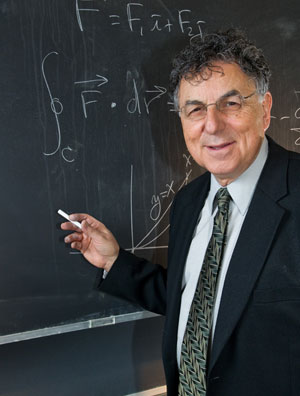 Our full-time faculty rank at the top. They're first among the community colleges in New York State for the number of faculty members who receive the SUNY Chancellor's Award for Excellence in Teaching. They hold doctorates at twice the national average for community colleges. And they're in your classrooms every day, every night and every weekend. Talk about dedication!
No matter which program of study you choose, the faculty members at Nassau Community College invite you to meet them one-on-one for help with assignments or a quick chat as you walk across the quad or the plaza. They constantly search for new ways to help you learn, grow and succeed, whether that's finding exciting sites for internships and experiential learning opportunities, collaborating with you on research projects, challenging you to achieve your best in class and in life or following their own professional passion and sharing it in your classrooms.
Beyond their presence as your instructors, you'll also see them interviewed on television, hear them on the radio, read about their accomplishments in professional publications, join them in athletic competitions and community service activities or catch their exhibitions and performances in galleries and venues down the block and around the globe.
Successful examples, outstanding colleagues, empathetic guides and master mentors, our faculty members enjoy sharing their expertise and enthusiasm with you!