QUALITY YOU CAN TRUST
At NCC, we take the quality of our programming very seriously. It's one reason close to 20,000 day and evening students and close to 10,000 continuing and professional studies students put their trust in us — because they know we offer accredited, high-quality programs.
Our institution is regionally accredited and several of our programs have achieved programmatic accreditation.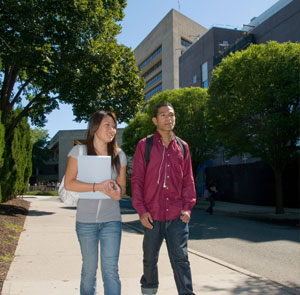 The College is authorized by the New York State Board of Regents and by the New York State Department of Education to award two-year Associate Degrees in Arts (A.A.), Science (A.S.), and Applied Science (A.A.S.), and is also authorized to award Certificates for programs of study of less than two years. Specific academic programs are also accredited separately by appropriate professional organizations, including the following:
Accreditation Commission for Education in Nursing, Inc.
Phone: (404) 975-5000
Fax: 404.975.5020
ACEN
Accreditation Review Council on Education in Surgical Technology and Surgical Assisting; American Bar Association, Standing Committee on Paralegal Approval Commission; American Board of Funeral Service Education, Committee on Accreditation; American Health Information Management Association; American Physical Therapy Association, Commission on Accreditation in Physical Therapy Education; Association of Food and Nutrition Service Professionals; Commission on Accreditation for Respiratory Care; Engineering Technology Accreditation Commission of the Accreditation Board for Engineering and Technology, Inc.; Federal Communications Commission, New York State Department of Health; National Accrediting Agency for Clinical Laboratory Science; National Association of Schools of Music, Commission on Accreditation.
---