The College Experience.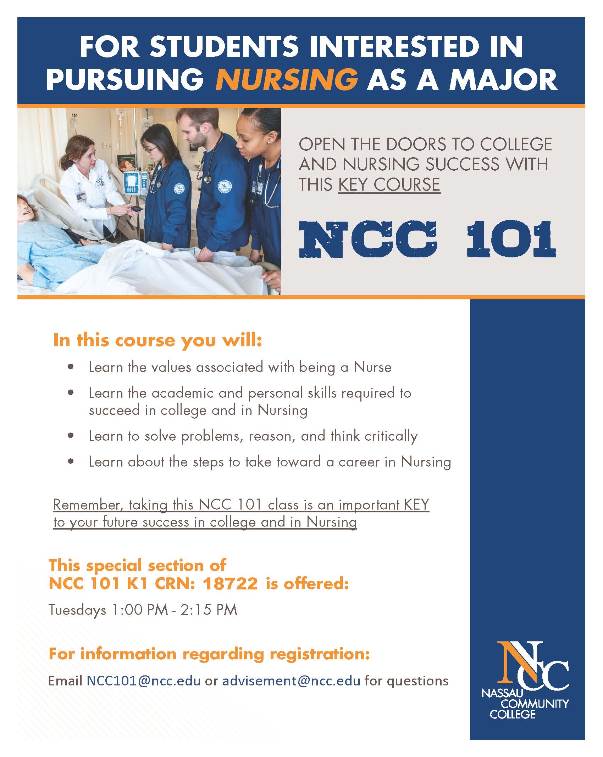 This is a special program at NCC, a one credit course that meets once a week. The overall course objective is to assist students to transition to the college experience and help students to understand the expectations of college level work. The teaching strategies include active learning sessions, engagement of student learning in small interactive groups, and exposure to college resources (campus services, college library, and extra-curricular activities). Content areas include but not limited to time management, study strategies, test-taking techniques, academic planning, and learning styles.
The course objectives for NCC 101 can be beneficial for nursing students as well. Prior to entering NUR 101 Fundamentals of Nursing it would enhance student preparation and success to attend a special section of NCC 101 reserved for students with an interest in Nursing. A reserved section for Nursing may play a role in both recruitment and retention of nursing students. NCC 101 K1, CRN: 18722 is created for the semester to meet that objective.
Download NCC 101 Nursing Flyer